Sports Courts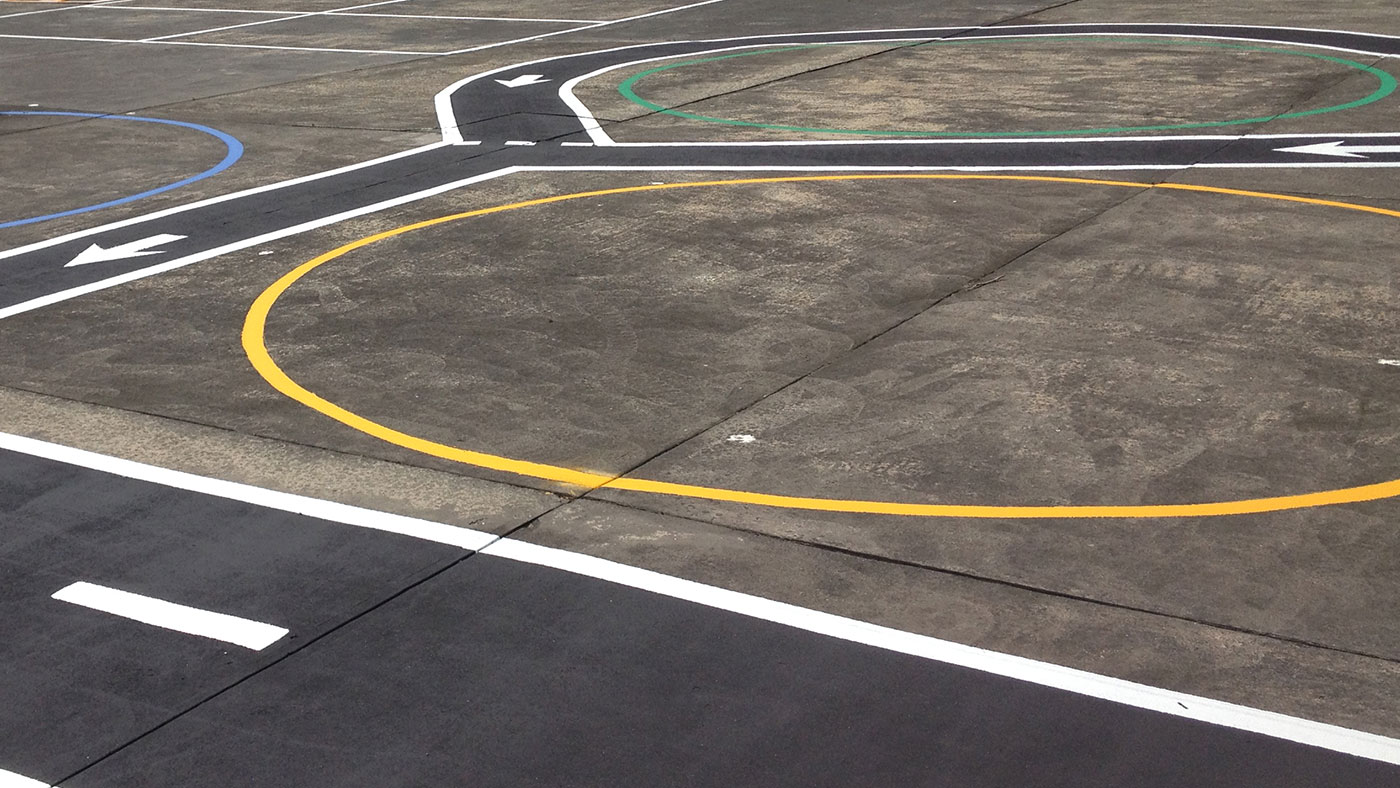 SIZED TO SUITE YOUR OUTDOOR PLAY AREA
Select from the full range of full sized individual Sport Courts or Multi Courts of with up to three games overlaid in contrasting colours. Direction Line Marking' can scale Sports Courts to fit your available outdoor play area.
Experienced trained line marking staff operate specialised walk behind machines using safe approved waterborne Australian road marking paint to give long lasting and professional finish to Sports Courts.
Create spontaneous play opportunity for children without dependence on expensive equipment. Parent and Friends hard earned dollars are well invested for long term permanent improvement of the playground with line marking to keep more children more active more of the time. The Live Life Well at Schools Grant (insert link) currently available to 2015 to all NSW Primary Schools can be utilised for playground & sport court line markings to increase activity options for children at play.
NEW SPORTS COURTS and REMARKED COURTS
Netball Courts
Basketball Courts
Half Basketball Courts
Volleyball Courts
Tennis Courts
Handball Courts
Full Size Courts
Mini Courts
Half Court Games
Free Throw Lines & Basketball Keys
Multi Courts – maximise usage and overlay multiple Sports Courts & Games on the one area – link to multi courts blurb and photos of multi court samples
See also our Playground Markings which can be overlaid in contrasting colours.
CHOOSE UP TO THREE SPORTS COURTS FOR THE ONE AREA, including:
MULTI COURTS overlay more than one sports court on the one area using contrasting colours to maximise limited playground space for children's activity. Multi Courts are a clever way for Schools to engage children in a variety of games in limited spaces. Direction Line Marking will design, scale and install any combination of Sports Courts installing a maximum of three courts in any one playground area.
Overlay Netball and Volleyball to your Basketball court to increase play options, keep children active and challenged to learn three games instead of one. DIRECTION Line Marking's combination Multi Courts can be standard, full sized, half court, scaled or mini to suit all ages and spaces.
SOLUTIONS FOR LIMITED PLAYGROUND AREAS
Direction Line Marking can combine up to three Sports Courts on the one surface area with multi coloured sports courts. See samples of recent Multi Courts. Overlay popular playground games like hopscotch or targets on Sports Courts to maximise use of available space and active play for children.
Hopscotch
Handball
Noughts & Crosses
Checkerboard
Targets